A Jones for A Smith
Chunky Beef, Secret Sausage & Tainted Blood
1 month ago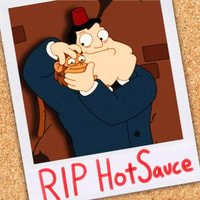 Warning! "Singing" ahead!
This month, we fell face-first into a pile of Grandpappy's knuckle powder and woke up with the strength to record a podcast! In one of the best episodes of all time, Stan becomes addicted to crack, but what do Steve and Hayley do? You'll find out on this episode of The American Dad! Podcast!
We want to give a little ding-a-dong-ding-ding to this episode's American Daddy, irishsaint21! And, as always, thank you to our American Daddies who believed in us and wanted us to stop calling them our American Daddies!
If you really related to the tortoise, and didn't understand the hare at all, visit our Instagram: @bestofamericandad
Support American Dad! by contributing to their Tip Jar: https://tips.pinecast.com/jar/americandad
Find out more at https://americandad.pinecast.co