E41 Oretron Trail
It's a Renegade/Oregon Trail Oreo!
1 year ago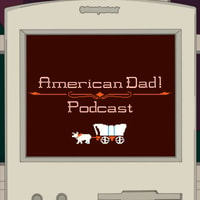 This week: Roger dies, but then it turns out he's not dead? And then Steve figures it out, but then Roger shoves the family into the Oregon Trail video game? And Klaus is running a bodega or something?
Join us for these and other sparkling observations as we discuss Oretron Trail!
Check out the Instagram for occasional company in the form of short clips: @bestofamericandad
Support American Dad! by contributing to their Tip Jar: https://tips.pinecast.com/jar/americandad
Find out more at https://americandad.pinecast.co