E44 Julia Rogerts
Sleeping with the Enemy, The House of Faberge & The Country Business
1 year ago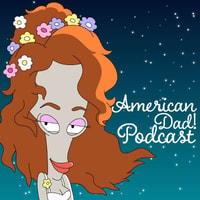 I, Paul, love the phrase "country business."
This week, we take a deep dive into romantic comedies and binge watch Julia Roberts movies. We also discuss the never-remembered movie Sleeping with the Enemy and question if we'll ever learn what Jeff and Barry's project was.
Join us on Instagram: @bestofamericandad and don't forget to pay for your half of the fudge!
Support American Dad! by contributing to their Tip Jar: https://tips.pinecast.com/jar/americandad
Find out more at https://americandad.pinecast.co